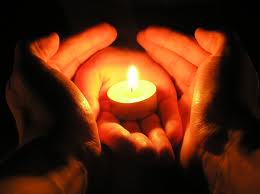 Join in the Spiritual Conversation on Facebook.  Follow us on Twitter for the latest podcasts and meditation tips.
We're a growing community of friends sharing the spiritual journey together.  Though we began as a charitable outreach of an offbeat Christian community in Raleigh, NC, we come from a wide spectrum of spiritual experiences, and are open to everybody.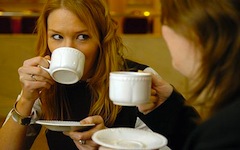 We organize groups where people of any faith can join together for spiritual conversation, fun, friendship, and to support one another on the spiritual journey.  Why not talk about God and life over a beer at a pub, or over a cup of coffee at a cafe? Our common desire to learn brings us together, and diversity of thought brings richness to the spiritual life.  We meet for a spiritual conversation on a new topic each week.  Our local groups also meet for a monthly party, just to have fun, get to know one another, and form friendships.
Our motto is No Priest, No Dogma, No Pressure —  so there is no authority figure, no prescribed doctrine, and no conversion needed.  You can be a part of any religion or belief system and enrich your spiritual life by also being a part of this community.
– if you want to experience Divine flow in your life…
– if you want to grow in character, virtue, and spirituality…
– if you want to be friends…
then… you're one of us!
Check us out…
Become friends with us.