How can you support SpiritualCommunities.org?
There's lots of ways to support the spiritual community movement.  Explore these ways below, and do what works for you!
Be brave! Recognize you're an important part of building an entirely new way to have a spiritual community.
Be vocal! Speak up during the conversations and share your spiritual journey.
Be a friend! Welcome all walks of people to the community, and get to know them.
Spread the word! Like us on Facebook and follow us on Twitter.  Retweet our Tweets, and forward our emails to friends who may be interested.
Invite a friend! Invite a friend to the community, or to one of our activities.
Start a community! If there's not a community in your area, and you're willing to co-host one, let us know, and we'll help you start one.
Practice Generosity! If you're able to contribute financially, you can support your community below. (Tax deductible).
Hello Friend:
Thank you for helping support SpiritualCommunities.org. Your donation is processed by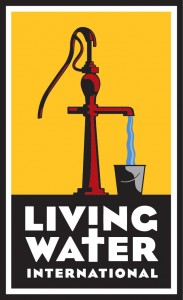 our sponsoring church, NRCC who uses these funds to help create these spiritual communities, to cover our overhead costs for us, and to support an important international non-profit; Living Water International.
_________________________________________________________________________________________
NOTE:  on the next page, you'll need to click the "Update Total" button before PayPal will process your donation.